The East London Furniture Removals Website features a comprehensive listing of Furniture Removal and Storage Companies in the Greater East London Area.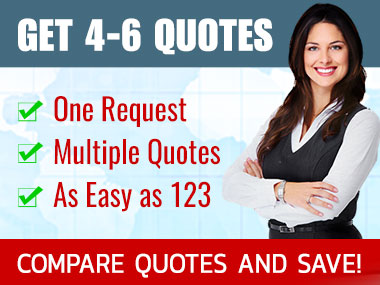 Get 4-6 Moving Quotes
The South Africa Furniture Removals Alliance (SAFRA) now offers you an effective way of getting up to 6 Moving Quotes. Simply complete our easy Quote Request Form and get up to 6 Moving Quotes from reputable moving companies all over South Africa.
EMAIL
WEBSITE
Afriworld Furniture Removal Company
Whether a residential or corporate relocation, Afriworld provides you with the best furniture removal services at the best prices. Why cause unnecessary stress for your family or office staff? Rather move with champions.
TEL:
0800 237 496
TEL:
043 742 4466
EMAIL
WEBSITE
Unishaun Removals And Relocations Services
Unishaun Removals and Relocation Services is a South African company which offers comprehensive furniture removals, business and office relocations, storage and logistics services - both locally and internationally - to discerning customers.
TEL:
086 133 3695
FAX:
086 537 8179
EMAIL
WEBSITE
Alert Removals
Furniture removals from Alert Removals makes your next move to your new home or office quick, easy and stress free. Alert Removals is a highly flexible and dependable solution provider when it comes to packing and removals in Durban and surrounding areas.
TEL:
031 261 6201
EMAIL
WEBSITE
Britz Couriers and Removals
Britz Couriers and Removals offers professional furniture removal services throughout South Africa. Save up to 50% on our share loads. Contact us today for a free removal quote.
TEL:
087 015 0017
EMAIL
WEBSITE
Exclusive Movers
Exclusive has over 25 years of experience in the industry. Exclusive is a registered company specialising in the removal of household and office relocations. We provide local and long distance furniture removal services.
TEL:
011 393 3820
TEL:
011 393 3839
CELL:
082 928 2064
EMAIL
WEBSITE
Legend Furniture Removals
Legend Removals is a family owned company based in Pretoria, specialising in household removals, furniture removals, furniture transportation, office removals and relocation services.
TEL:
012 007 0288
CELL:
082 758 4707
EMAIL
WEBSITE
Mr Cheap Transport
We pride ourselves on being one of the CHEAPEST moving companies in town, offering a renowned REMOVAL experience which is unbeatable. We have moved over 10 000 loyal satisfied customers!
Call us for Home / Office Removals & Storage ServicesTEL:
086 137 0211
FAX:
086 506 2668
EMAIL
WEBSITE
Jonck Removals
Jonck Removals has been specializing in furniture removals since 1997. Our trucks are fully enclosed and secure. Stock-in-transit insurance is included with every load. We offer fast and friendly service at a good price.
TEL:
082 924 5440
TEL:
043 736 4241
EMAIL
WEBSITE